KRAFTON
Brand Website
Renewal
Kraftton is Korea's leading game developer, producing Tera and Battle Ground games.
With the creation of various coalition companies, brand renewal and company name changed. A brand renewal and a brand website had to be created.
We thought we needed a brand site that would actively promote the brand renewal and introduce new alliances into an integrated group.
Kraftton은 테라와 배틀 그라운드 게임을 제작하는 대한민국의 대표 게임 개발사입니다. 다양한 연합 개발 회사가 생기고 브랜드 리뉴얼 및 회사 이름이 변경되었고, 그에 맞는 새로운 브랜드 웹 사이트가 필요 했습니다.
크래프톤은 브랜딩의 초기 단계의 브랜드로 브랜드 홍보와 회사 소개에 적극적이어야하며 글로벌 진출도 고려하고 있는 기업입니다. 이 역할에 맞는 브랜드 웹사이트를 제작하는 것이 이번 프로젝트의 핵심이였습니다.
Senior UI Designer로 참여하여 UI 제안 및 구축, Interaction, 3D Graphic 업무를 진행했습니다.


Brand interaction
Active Use of Identity
with Website
Websites in the early stages of branding should be active in brand PR.
We used
the symbolism of Kraftton's brand identity, the guild, on the website to actively help brand marketing.
Users can access the website naturally and can recognize the brand identity by using it.
브랜딩의 초기 단계에 있는 웹사이트는 브랜드 홍보에 적극적이어야 합니다. 크래프톤의 브랜드 아이덴티티인 길드의 상징성을 웹사이트 곳곳에 적용해 브랜드 마케팅에 적극적으로 활용하였습니다. 사용자는 웹사이트를 이용하는 동안 자연스럽게 브랜드 상징성을 접할 수 있으며 이를 통해 브랜드 아이덴티티를 인식 시킬 수 있습니다.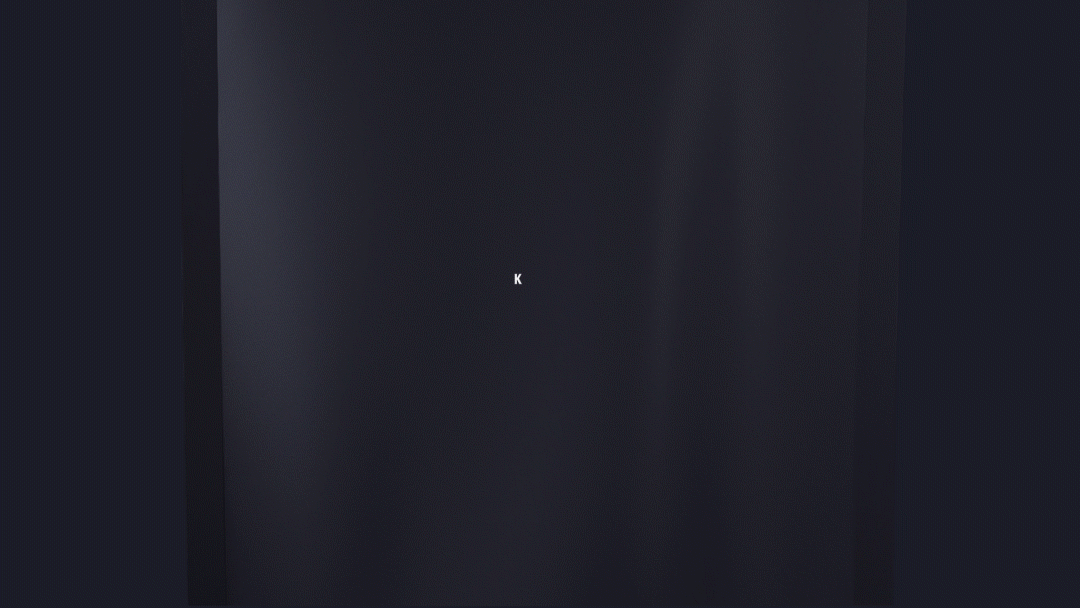 UX.UI Structure
Considering Content
Characteristics
In order to show companies various affiliates individually, we used single page home type. The symbol of each affiliate is shown on the homepage using brand identity and leads to the detail page. You can check detailed information such as company introduction, history and contents on the detail page of affiliate.
다양한 연합 개발사들을 개별적으로 전달하기 위해 단일 페이지 스크롤 구조를 웹사이트 홈에 사용했습니다. 각 계열사의 심볼은 브랜드 아이덴티티를 사용하여 홈페이지에 표시되며 상세 페이지로 연결됩니다. 연결된 개발사의 상세 페이지에서는 회사 대표작, 창립 이념, 연혁, 비전등 자세한 정보를 확인 할 수 있습니다.

Language Varition Font
Brand site for
Global expansion
Brand site renewals should consider the role of the brand's global presence.
By using Noto Sans CJK font, it is possible to diversify languages of Asian and English.
You can optimize your website's performance by replacing multiple fonts with one font.
크래프톤의 브랜드 사이트는 브랜드의 글로벌 확장을 고려해야 합니다. 영어 및 아시아권 언어 다양화에 유용한 Noto Sans CJK 폰트를 사용하였습니다. 하나의 폰트로 언어 다양화를 표현해 웹사이트 퍼포먼스의 최적화를 고려하였습니다.
Krafton was invented in Kraft Guild, which refers to the union
of European artisans in the Middle Ages.
The name implies a master craftsman's spirit of making
masterpieces and a constant sense of challenge without fear of failure.
크래프톤은 중세 유럽 장인들의 연합을 가리키는 크래프트 길드에서
착안 되었습니다. 이 이름은 명작 게임 제작에 대한 장인 정신과
실패를 두려워하지 않는 끊임없는 도전 정신을 내포하고 있습니다.
Client
KRAFTON in south Korea
With
PlusX Designer
Creative Director : Sabum Byun
UX Planner : Youjin Jeon, Dongbin Choi
UI Designer : Kiwon Jang, Chulhee Kim, Hyungyu Choi
Interaction Designer : Chulhee Kim
3D Designer : Chulhee Kim
My part
Senior UI Design
Interaction, 3D Design
Period
2017.10 - 2017.11
Website Link


https://www.krafton.com/kr/index.html